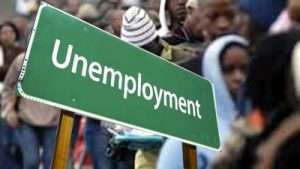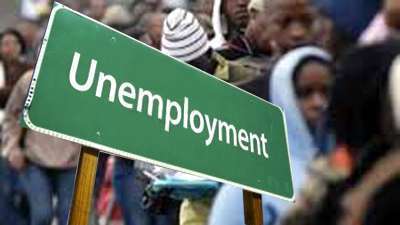 The South African Youth Unemployment Crisis:
Youth "Young people have been disproportionately affected by unemployment, underemployment, vulnerable employment and working poverty. Even during periods of robust economic growth, the labour market is often unable to assimilate large number of youth.
In recent years, the situation has been exacerbated by the lingering effects of the South African financial and economic crisis, with declining numbers of youth able to find decent work"
Nearly half of all young people in south Africa are unemployed or underemployed and young people are at list twice as adults to be unemployed. youth unemployment is one of only two indicators in the youth development index, where by job creation is slowing down, exacerbated by aftershocks of the south African financial crisis structural challenge in the economy, climate change and geographical instabilities,
in many cases where even government and Non profit organization, youth live hood initiative exist, there is limited involvement of youth in projects cycle. when young people, in all their diversity, are left out planning and design of these initiatives, crucial solutions will be missed.
YEISA.
During YEISA. youth consultation undertaken by our expertise, young people in all parts of south Africa identified barriers to accessing formal sector employment as major challenge in the country and the big part of network is in informal sectors.
And informal sector employment is generally insecure, casual and falls beneath recognized standards of decent work. furthermore, the experience gained in the informal sector is not usually valued by formal employers and therefore keeps young people trapped in unregulated conditions. 
Most of young people in urban  areas reported that they are faced with intense competition and bureaucratic hurdles to gaining formal status including needing formal identification and level-finance.  in rural areas they lack access to information, services, infrastructure like market for business and investments.
if young people are to successfully transition from entrepreneurs in the formal sector to employees and established businesses in the formal sector, then employers and government alike must recognize the value of young people's experience and start to create batter pathway to allow them to make the transition.
Will make a batter pathway to engage with youth through the workforce, as program beneficiaries. young people are the most to be engaged in Yeisa organization in governance within as board members or as part of youth advisory panel. and indirectly through partners.
Young people at the  grassroots logistical challenges highlighted was in understanding how to design the right projects and how best to include young as much as possible at every step of the process. providing the safe space for young people to engage in programs, building realistic expectations, and a lack of government public policy on youth were also noted as challenge.
Yeisa is creating unique skills, perspectives and life experience that diverse young people bring which help innovation and challenges organisations to do things differently. Yeisa play a role with young people in project design and particularly the design of new technology. through Neurodiversity among the youth workplace challenges.
YEISA  strongly Considering youth to be involved in governance of its organs coalition both on the board and by strengthening the connection between young people and the executive committee. and also needed at the projects and national level where solutions are being tested, designed and scaled.  where by youth can play a large role in communications, facilitating the creative dissemination of the work of Youth Employment Initiative South Africa coalition among their peers.